BEST IN SPORTS ENTERTAINMENT.
ITSC installs DIRECTV For Business for you to watch any local or national game with one of the nation's top satellite tv providers
GET A QUOTE NOW! MESSAGE US OR CALL 843-824-0385
DIRECTV For Business Authorized Dealer gives you the all the sports entertainment everyone loves
DIRECTV For Business Authorized Dealer
Offers Major Sports Packages Including ESPN+, NFL Sunday Ticket, NBA League Pass, MLB Extra Inning, NHL Center Ice, MLS Direct Kick & national/league networks.
AT&T Preferred Dealer For AT&T TV
Offers NBA League & includes national/league networks (other sports packages excluded).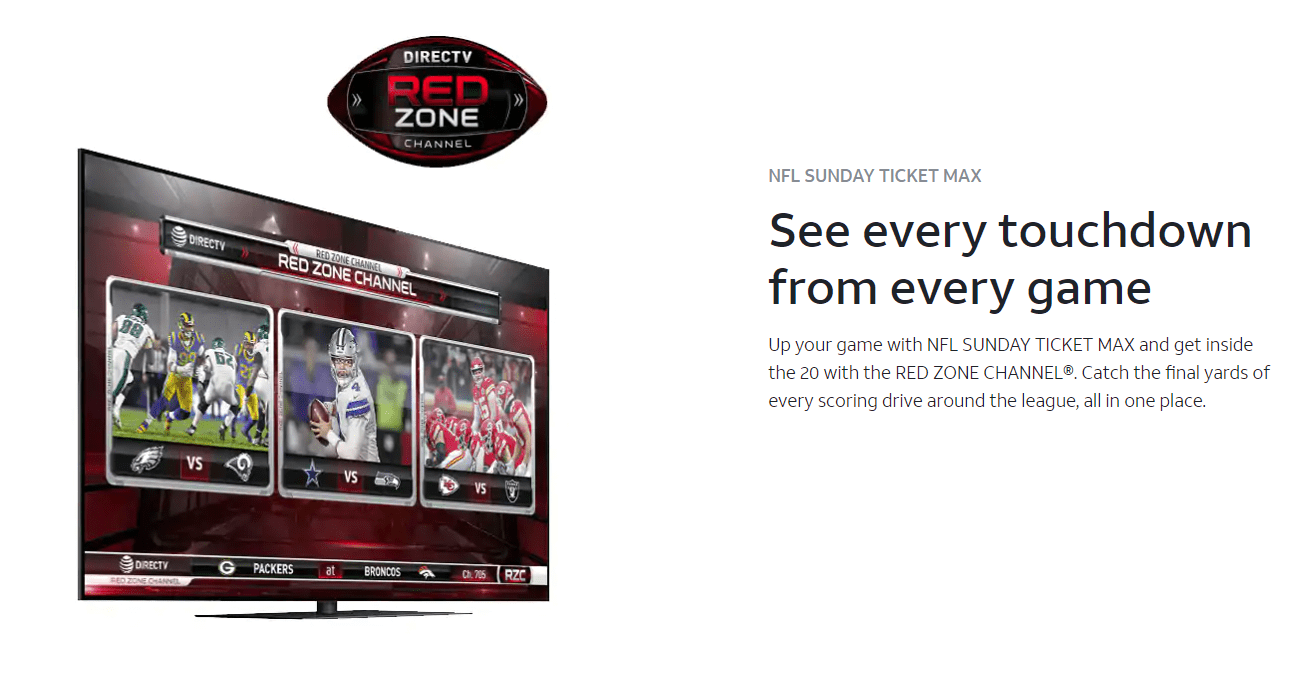 You will get live out-of-market regular season games with NBA LEAGUE PASS, most in crystal clear HD.
Take your seat behind the plate with MLB EXTRA INNINGS. From the first pitch to the final inning, enjoy up to 90 out-of-market games every week.
Take your seat at center ice with NHL CENTER ICE. From the first face-off to the final stretch of the season, get up to 40 out-of-market games every week across all your devices.
Marketing Program For Businesses
Sports Packages For All Business, Hospitality & Residential.
Bars, Lounges, Restaurants,Casinos, Coffee Shops & More.
Auto Shops, Health Clubs, Banks, Salons, Waiting Areas & More.
Private Offices, Conference Rooms, Employee Break Rooms & More.
WHY DIRECTV FOR BUSINESS?
Over 95+ Channels Including Sports (Sport Center, ESPN, FOX Sports), News (Fox News, CNN, MSNBC), Show & Movies (Hallmark Channel, Bravo, ABC) & More.
Offered By Our Satellite TV Provider Watch Every Live Out-Of-Market NFL game Every Sunday Afternoon With NFL SUNDAY TICKET. Package Upgrades Offering More With NFL SUNDAY TICKET MAX For Exclusive Access To The RED ZONE CHANNEL® And FANTASY ZONE® Channel. Also Offering More Sports Entertainment With MLB EXTRA INNINGS, NBA LEAGUE PASS, NHL Center Ice®.
Offered By Our Streaming TV Provider Enjoy NBA League Plus Networks For Local Sports And National Sports Networks Like TNN, ESPN, Fox Sports 1 & NSC Sports Network (
AT&T excludes NFL Sunday Ticket, Red Zone, Fantasy Zone, MLB Inning, NHL Center Ice & Direct Kick
).
Enjoy satellite TV's superior quality with 1080p or 4K HDK HRD. Satellite TV picture resolution cant be beat.
24/7 LIVE-PERSON line delivering world class customer assistance from local authorized dealer. Quick, easy, courteous engagement.
© 2021 AT&T Intellectual Property. All Rights Reserved. AT&T, Globe logo, DIRECTV, and all other DIRECTV marks contained herein are trademarks of AT&T Intellectual Property and/or AT&T affiliated companies. HBO©, Cinemax© and related channels and service marks are the property of Home Box Office, Inc. Separate SHOWTIME© subscription required. SHOWTIME© is a registered trademark of Showtime Networks Inc., a ViacomCBS Company. Starz© and related channels and service marks are the property of Starz Entertainment, LLC. Visit starz.com for airdates/times. EPIX© is a registered trademark of EPIX Entertainment LLC. All other marks are the property of their respective owners.
LOWER YOUR BILL!

GIVE A REFERRAL
SAVE $10 OFF FOR 10 MONTHS
Offer applies to DIRECTV For Business subscribers only
*Further details apply. DIRECTV For Hospitality subscribers excluded from offer. Qualified DIRECTV For Business subscribers must contact ITSC directly to claim or for more details.
SKIP CORPORATE LINE, CALL US!
ITSC Is A DIRECTV Authorized Dealer
Satellite TV Entertainment Including Live TV, Sports Entertainment, News, Kids Shows, Movies & Over 95+ Channels Charleston-Based Dealer & Serving Clients In Business & Residential Nationwide