WIRELESS & FAST

INTERNET FOR ENTIRE WORK TEAM WITH

AT&T
AT&T Wireless Broadband (Business Internet) Features:
Nationwide coverage
50Mbps and higher plans are now available for use with a 5G and/or 5G+ device.
Prioritized on the network
All data is not equal for your business, so you get priority treatment for your business-critical applications with 10GBs, 30GBs, or 50GBs of AT&T Business Fast Track.
No overage
Our no overage plans give you a predictable monthly charge which means you can spend more time focused on your business instead of your bill.
Backup service
Have a highly dependable backup connection for times when your wired connection is in high-demand or there's a failure.
AT&T Wireless Broadband Plans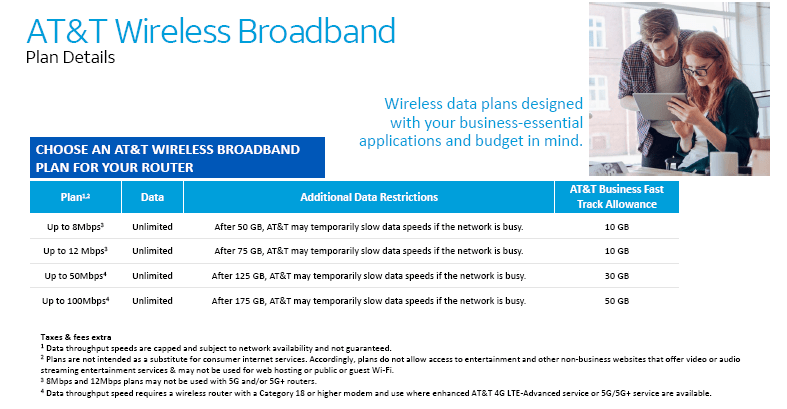 Benefits For Your Business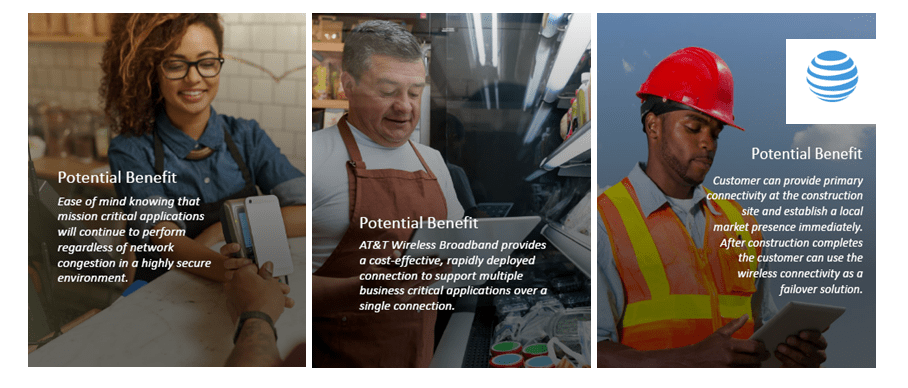 ©
2021 AT&T Intellectual Property. All Rights Reserved. AT&T, Globe logo, DIRECTV, and all other DIRECTV marks contained herein are trademarks of AT&T Intellectual Property and/or AT&T affiliated companies. All other marks are the property of their respective owners.
SKIP CORPORATE LINE, CALL US!
ITSC Is An AT&T Preferred Dealer Offering Wireless Broadband (Business Internet)
High Quality 5G/5G+ Phone Service To Stay Connected To Others Charleston-Based Dealer & Serving Clients In Business & Residential Nationwide